Using the Right Dental Materials
Dr. George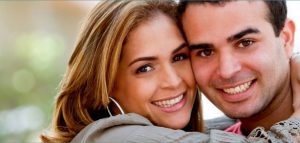 is committed to providing patients with the most effective approaches to holistic dentistry. Clifford Materials Reactivity Testing (CMRT) allows him to check a patient's biocompatibility with various materials that we can use to restore the teeth.
With a small blood sample from the patient, the CMRT checks against an abundance of dental materials to determine which are the most suitable for an individual's body. For instance, some people are allergic to various metals, adhesives, or latex.
After your test has been completed, your reactivity test results are compiled in a report. The test currently reports on over 7,100 trade-named products and 89 chemical groups and families.
The Clifford Materials Reactivity Testing can be useful for any patient who is preparing for procedures that will involve restorative or reconstructive bio-materials and those who would like to have peace of mind that the materials we use in their dental work are not likely to induce adverse bio-reactivity.
Traditionally, the acceptance and approval process for restorative materials amongst the dentistry community has had little to do with long-term sustained biological safety. Rather, the process places an emphasis on strength and durability of materials when placed in the mouth, ease of use by dentists, and cost factors. Modern dental research is beginning to show that materials from some restoratives are absorbed by the body and may lead to serious physiological impacts, such as interference with the cardio-vascular system, the digestive process, and even neurological function. It is therefore very important to understand what materials are being used in your dental work.
Clifford Materials Reactivity Testing for Dental Health
The Clifford Materials Reactivity Test is an important part of holistic dentistry. We gladly offer the CMRT test for patients to help them make informed decisions about oral healthcare. Next time you are in the office, please feel free to ask us about the CMRT test.
Visit our San Diego cosmetic dentistry and family dentist office, conveniently located at University Town Center in La Jolla.  Call (858) 552-1223 to schedule your consultation with Dr. George today. Stay connected, like us on Facebook!