Choosing the right family dentist in San Diego can be a bit daunting with a medical practice on almost every corner. Many times families go through an extensive search for their family doctor, but it's also incredibly important to find a family dentist that can keep your family's oral health in tip-top shape. Regular dental maintenance is a key factor in overall well-being, so making sure you have a dental professional you can trust for both parents and kids alike should be a top priority for your family.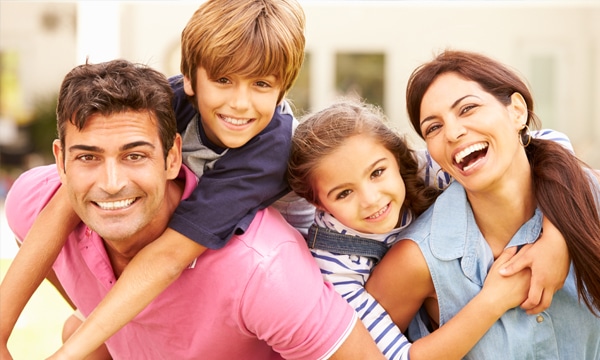 But what should you look for when evaluating a possible family dentist? Here are some key qualities to consider for that perfect fit.
Solid experience treating multiple generations
Wide variety of adult and pediatric services offered
Welcoming office staff and practice environment
A comfortable and relaxing office atmosphere
Convenient office location

Positive reviews on Yelp, Google and dentist review websites
Use of newest and most up-to-date dental technology
George C. Georgaklis, DDS, has been serving San Diego families out of his centrally located La Jolla practice for more than 25 years. From routine checkups to tooth-colored fillings and orthodontic treatment for children and teenagers, to cosmetic enhancements and dental implants for parents – Dr. George is able to offer busy families an affordable and convenient option for all their dental care needs. Known for their outstanding service and with hundreds of positive reviews, Dr. George and his team have also designed an office environment that can put even the most fearful patient at ease.
Trusted by generations of San Diegans, Dr. Georgaklis boasts numerous accolades, including multiple "Top Dentist in San Diego" awards, and also frequently serves as a media contributor and expert witness. He is accepting new patients. Schedule your consultation today by calling 858 552 1223 or visit our contact page.