Completely Revamp Your Image
There are numerous reasons why you may want a smile makeover. Perhaps you're frusted with gaps between your teeth, discoloration of teeth, crooked teeth, overbite, underbite, cracked or chipped teeth, or another characteristic of your smile. With the latest technology and treatment options, Dr. Georgaklis will create a custom treatment plan for you.
Various dental procedures can solve a range of problemswith the way your mouth, smile, or teeth look and feel. A smile makeover will transform your image and give you newfound self-confidence, and it could also improve your oral health. The  onfidence boost is arguably the most rewarding part of a smile makeover, and you will be reminded every day when you look in the mirror.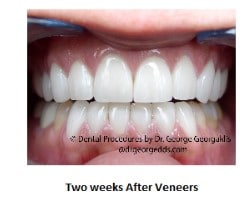 Dr. Georgaklis is one of the few cosmetic dentists who can provide a combination of orthodontics; tooth restorations with veneers, crowns; bonding; tooth bleaching; and gum contouring. This range of procedures opens the doors to possibilities with a smile makeover. Dr. Georgaklis' experience and expertise have contributed to the transformating the smiles of news anchors, beauty pageant contestants, entertainers, models, actors, and actresses. The smile makeovers Dr. Georgaklis created made these pateints become winners by enhancing their smiles and careers. See the gallery of stars' smiles here.
Smile Makeover Procedures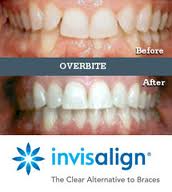 With a smile makeover, Dr. Georgaklis can transform your smile into something special that will stop people in their tracks and make your mouth healthier too. If you feel that you may need any of the services mentioned in the list above, let Dr. Georgaklis take care of all your full mouth restoration and smile makeover needs.
Both are very important to your oral health, and can prevent further problems in the future if corrected sooner than later.
Make an Appointment
Visit our San Diego cosmetic dentistry and family dentistry office, conveniently located at University Town Center in La Jolla.  Call (858) 552-1223 to schedule your consultation with Dr. George today.