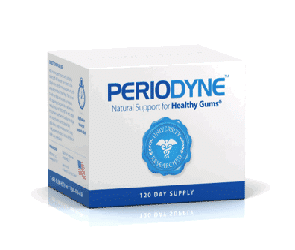 Dr. George Georgaklis, a cosmetic and family dentist in La Jolla – San Diego now offers Periodyne for healthier gums. Dr. George is the expert dental adviser to the Periodyne company. Periodyne is an affordable and easy to use product. It is a safe, natural, evidence-based gingival product that can be used to support the health of your gums.
In the most recent multi-center clinical trial, it was found that despite regular hygiene and dental care, patients in the study still had ongoing periodontal issues. Dr. Georgaklis was the top dentist in the 2014 research of this new product. After only two weeks of adding Periodyne to their daily dental hygiene routine, patients' gum bleeding upon probing was reduced by 87%. At the same time, the number of pocket depths over 3mm in these patients was reduced by 48%. In all the research studies, the results have demonstrated a great gingival benefit to the patients.
The use of the Periodyne system between your dental appointments will result in healthier and pinker gums. Therefore, you will be much less sensitive during your dental hygiene appointments.
So what is Periodyne and how is it used?
Periodyne is comprised of a patented combination of natural cetylated oils. The oils used in Periodyne come from the U.S.-grown food supply. Periodyne is safe, natural, easy to use, and is guaranteed. There has been no documented report of toxicity or side effects using Periodyne. Studies show that the use of Periodyne can help treat periodontal conditions such as bleeding gums, periodontitis, dental bone loss, receding gums, gum inflammation and periodontal disease.
Periodyne for healthier gums.
Periodyne can be used at home after brushing. Each Periodyne kit contains 120 capsules. After brushing, patients are instructed to break open each capsule and put the contents directly on the gums.
Make an Appointment
Visit our San Diego Cosmetic Dentistry and Family Dentist office, conveniently located at University Town Center in La Jolla.  Call (858) 552-1223 to schedule your consultation with Dr. George today. Stay connected, like us on Facebook!