How long is treatment with braces?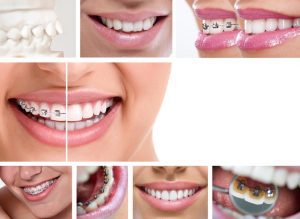 If you want to straighten your upper and lower front teeth only and your bite is fine, then Dr. George's Straight Teeth in 6 Months program will apply.  Patients are often very excited to hear about this accelerated orthodontic technique which Dr. George has been doing since the 1980's.  If bite issues are present, then 6-12 months is an average treatment time.
How much does straight teeth in 6 months or accelerated orthodontics cost?
Surprising to most, Dr. George's fee is often less than what orthodontists in San Diego charge. His fees range from $2,000.00 to $6,000.00. A deposit of $1,500.00 is requested, and monthly payments are accepted with 0% interest for the balance. We also accept Care Credit. Please refer to the article "6 Month Ortho" in Dentistry Today Magazine.
Can short term orthodontics with braces be harmful to my teeth?
Dr. George's accelerated orthodontic technique is not harmful to teeth. He has treated thousands of cases and never had root resorption or any adverse effects. Although the occurrence is unusual, orthodontists acknowledge that this can occur with any orthodontic treatment.
Does your 'fast braces' technique involve extractions?
No.  Dr. George does not believe in extracting teeth for orthodontic treatment. He believes in full mouth smiles which makes use of all the teeth in the mouth to provide a full, naturally shaped arch. Extractions often cause a caved in or narrow arch, and extractions cause root resporption more than any other braces technique. In only a few cases over 30 years has Dr. George had to extract teeth, and he made this decision only because it was necessary to help the patient's profile.
I am getting married in 5 months, can you straighten my teeth before the wedding?
Yes, using braces, not Invisalign, we can shorten the treatment time for minor movement of the front teeth in a few months with clear braces. We may need to adjust the patient's braces twice a week to make the precise changes for a beautiful smile.
Does fast orthodontics hurt?
Regardless of the length of treatment, braces make the teeth sore for 1 week on average. This is regardless of whether the braces are Damon brackets, speed braces, or any other type.
Will orthodontics change the shape of my face?
If teeth are extracted, your face may look more narrow where the creases below the nose are. Full mouth smiles with all the teeth present is what Dr. George has proposed for 30 years and has rapidly become the treatment of choice for many. A full compliment of teeth fills out the smile and supports the tissue in the face, especially those creases below the nose. Opening the bite also improves the aesthetic look of the face. This approach reverses the collapse of bites which were caused by grinding of the teeth making them shorter. Clenching causes the teeth to intrude which also gives teeth a shorter appearance and deepens creases in the face.
Am I too old for braces??
No. One of Dr. George's most memorable orthodontic patients was 82 when he came to the office for braces. He played the saxophone in a band on a regular basis. Straightening his front teeth resulted in not only improved aesthetics, but it aided in his performance playing the saxophone because his bite had changed over the years. He is now a general dentistry patient and because he wore his retainers, his teeth are still perfect. See his photo in my "Familiar Smiles" section.
For more information or to book a free orthodontic consultation, please contact San Diego's Best Braces Dentist – conveniently located in University Towne Centre (UTC) – La Jolla, San Diego. You can find directions to our office and information on how to contact us, or just call (858) 552-1223.
"Being treated by Dr. George was a life changing experience that I will never forget. My previous dentist told me that I would have braces for at least 2 years, which was very discouraging. After seeing his ad in my school newspaper, I decided to give Dr. George a chance. Dr. George got me in and out of my braces within 14 months, transforming my crooked teeth into the smile I've always wanted! Also, the beautiful staff was very friendly and knowledgeable. I feel comfortable seeing him for all of my dental needs and would refer anyone to see him. My only regret was not going to Dr. George sooner."